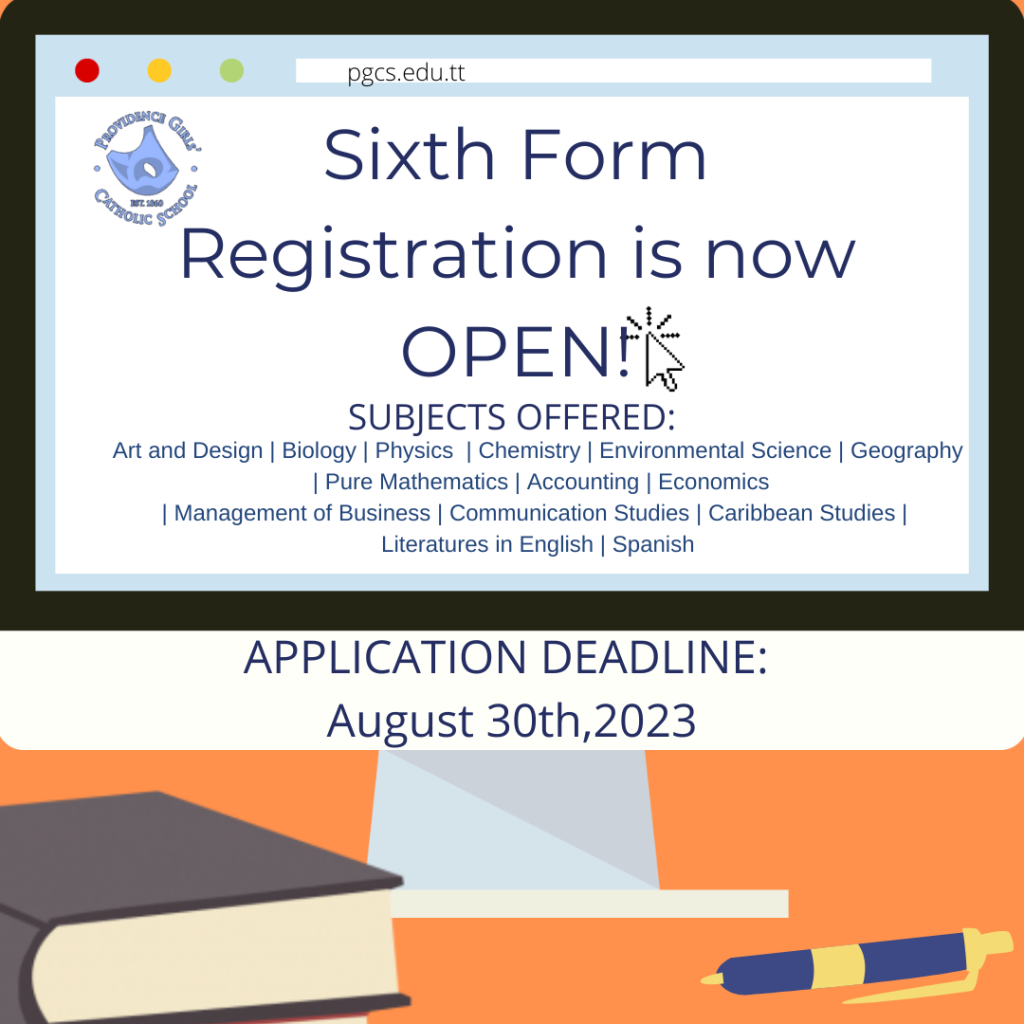 Sixth Form registration is now open to students interested in undertaking their CAPE academic journey at Providence Girls' Catholic School.
Please complete and submit the following online registration form on or before August 30th 2023. Once you have successfully submitted your application, you will receive feedback via email by September 6th 2023.
We look forward to you joining the PGCS family, whether you are new to the school or a returning student.